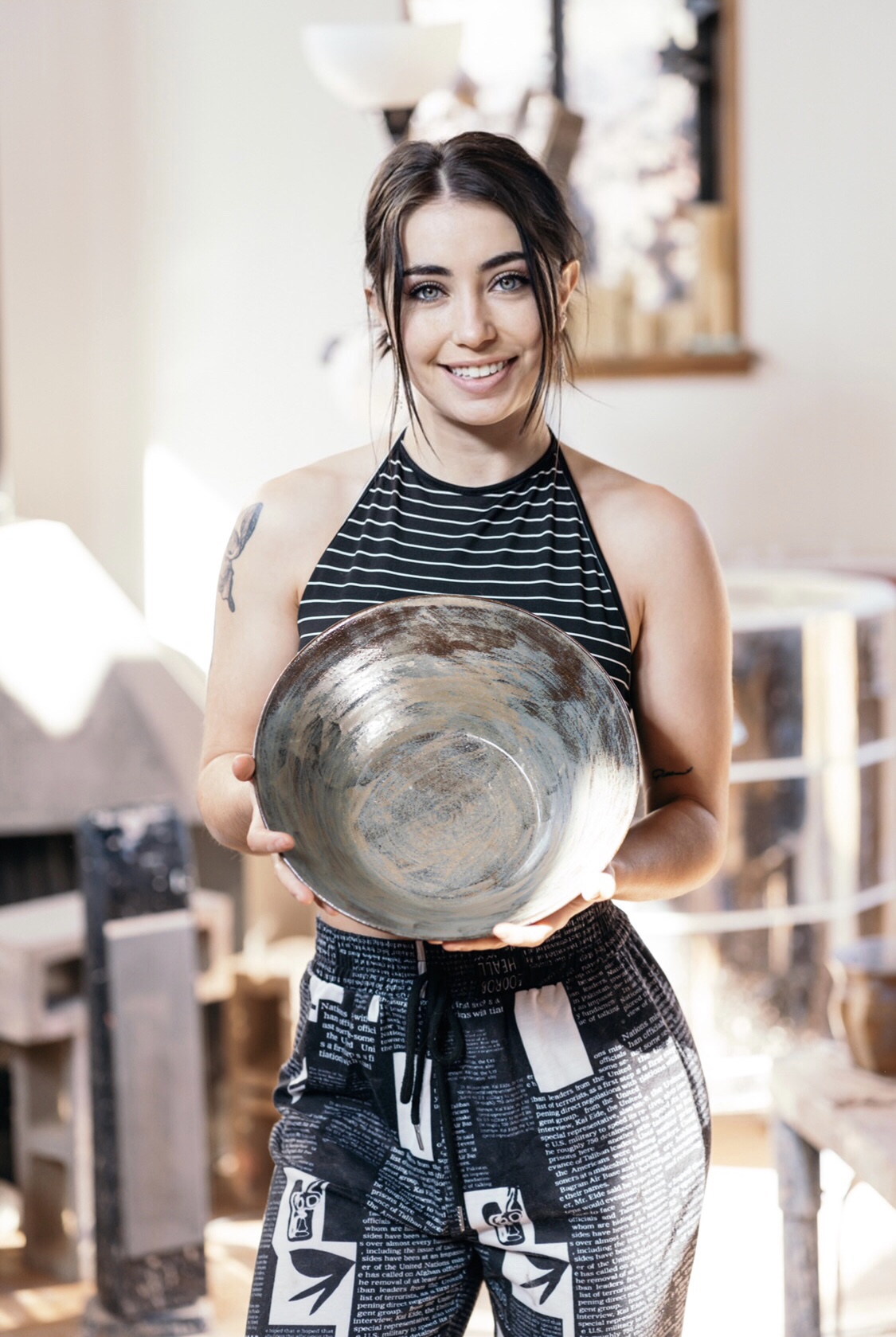 I am a local ceramicist from Albuquerque, New Mexico. I have been practicing pottery for almost a decade now. I first learned when I was in high school and I had the best teacher. She allowed me to borrow one of her wheels for the summer; that's when my love for pottery truly blossomed. To be able to see a ball clay be transformed by my hands into something beautiful is what made me truly fall in love with the craft.
I have my degree in psychology with a minor in art studio. My true goal is to open a studio/gallery/therapy space. A space for art therapy. Where people can come and explore their emotions and feelings through art
I have been in a few different auctions, selling my pieces and donating them.
I have been in countless craft fairs; show casing my work as well as selling them right then and there.
I have owned this business since the start of 2020 and have been making orders since 2015.

In 2021 my boyfriend, Marco Fernandez, joined me in building this business. He is the one behind the camera. The one who ships your orders out w such care. He is also the one who paints 80% of the pieces.
I believe that when you trust in the Lord with all your heart and fear no evil then and only then will things truly fall into place.